News and Announcements
⚽️Congratulations to all 2018 Varsity and JV Players⚽️
Come out and support the Varsity & JV teams on 8/24 & 8/25 for the annual Shen Scramble at the Clifton Commons
*Varsity & JV Meet The Coaches Night*
On Tuesday 8/21 at 6:00 in the Gowana Cafeteria, catered by Chipotle. Booster Club Meet to follow immediately after.
Sign up for the Booster Club updates through Remind: text @shengi to 81010
Shen Girl Discount Cards are now available through 8/29. See your favorite Shen girl to purchase one. Thank you for your continued support!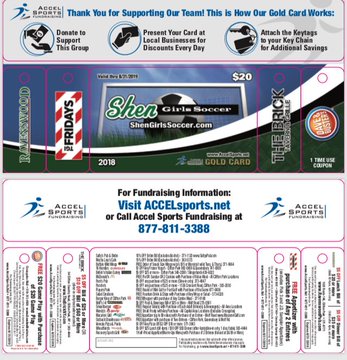 TRYOUTS:
*Mod 7/8 and Mod 9 will be 8/27-8/31
Double Sessions: 8-10 am and 5-6:30pm